Affordable Web Hosting & Domain Name Registration!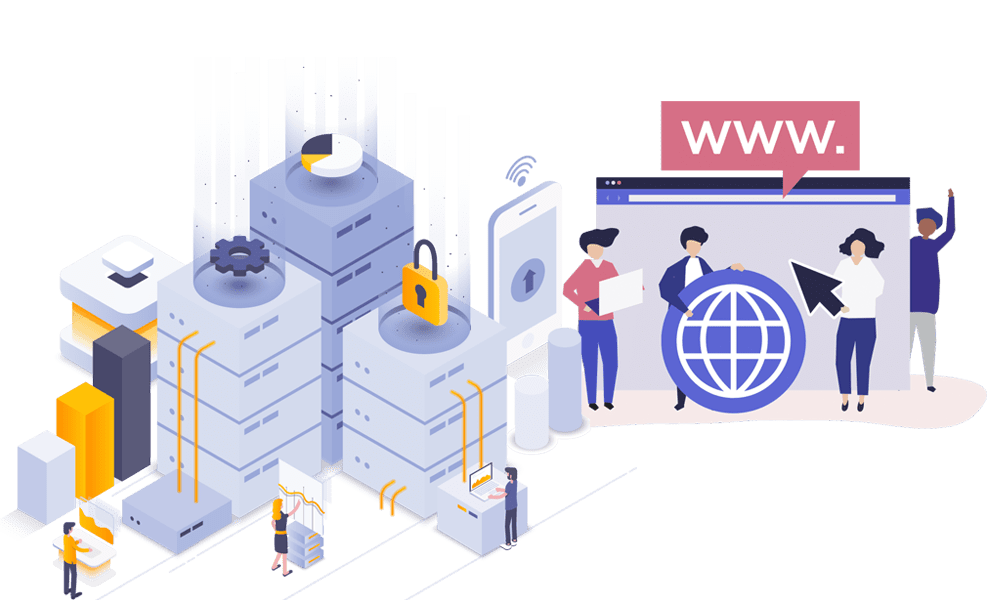 As a leading web hosting and domain name registration company in Kerala, we offer affordable hosting solutions and low cost domain name registration for our clients. We offer hosting services such as Linux or Windows Hosting, Dedicated Server Hosting and Virtual Servers with fast connectivity and Easy to use control panels.
Domain Name Registration & Web Hosting
With all our web design packages we also provide Domain Name Registration & Web Hosting services at affordable prices. We provide various gTLD and ccTLD Domain Names at affordable prices. You can pre-order all the new & upcoming gTLD and ccTLD Domain Names with us.
FREE OFFER with EVERY Domain Name:
Free Email Account:
Send and receive emails with your own 100 MB personalized you@yourdomainname.com email account. You get 2 Free Email Account(s). You also get FREE fraud, spam and virus protection.
Free Mail Forwards:
Create email forwards @yourdomainname.com that redirect to existing email accounts.
Domain Theft Protection:
Lock your domain name, so that your domain is not transferred out accidentally or without your permission.
Domain Forwarding:
Automatically forward people to whatever website you want, when they type your domain name into a browser (with / without domain masking & SEO).
Privacy Protection:
Protect your personal information being displayed at WHOIS to safeguard you from spammers, data harvesters etc.