Web Design Focused on Achieving Your Business Goals!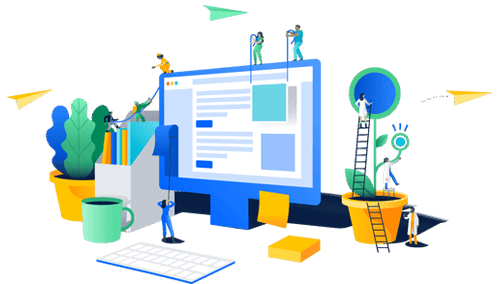 A professionally designed website can transform how people value your business and to increased online sales. Being the leading web designing company in Kochi, Kerala, our professional designers use various compression instruments to shorten the loading time of websites which is essential in today's world. We providing easy and affordable web hosting also. Our professional team consists of people who love to learn and experiment something new every day.
Hackney Solutions® have a young and creative team of web designers with sound knowledge to make custom designed websites with strategic insights to generate higher conversions, greater brand engagement and measurable results. People shouldn't just visit your website; they should love your website. We differentiate companies by raising the bar on digital branding.
Responsive Web Designing
Responsive Design making websites beautiful across multiple devices. Since each device dictates display behaviors, responsive layouts automatically shift to ensure that touch regions are big enough for users to click, swipe and hover.
Faster FrontEnd Development
Our responsive websites leverage Bootstrap, a flexible open-source framework. It makes front-end design and site execution easy and gives users an enjoyable experience. Our team develops stunning responsive websites that will increase conversion rates and overall traffic.
Simplified User Navigation
The constraints imposed by smaller screens require simplified designs, images, content presentation and functionality. This simplicity enables customers to have smoother navigation and greater interactivity across multiple devices. The payoff: more conversions for you.
Faster Page Loading
Page-load speed makes the difference between website stickiness and total abandonment. As we customizes your website, we integrate service applications that allow pages to load faster. The resulting natural flow improves the user experience and increases conversions.