Web Development Focused on Amazing Browsing Experience!
While web design is important to make your website more attractive, it will help to attract more consumers. But once you have come up with a unique design and have finalized the textures and graphics to be added, the next step is to make it all come together. While a good design can impress the users, it is the codes and development process that ensures that your target users will find the browsing experience equally amazing as your design.
As an excellent web development company in Kerala, we insist on making use of the best ever technology and processes to develop the best possible back end for your website. We offer interfaces and databases that enable your website to reflect the best possible interface.
Content Management System (CMS)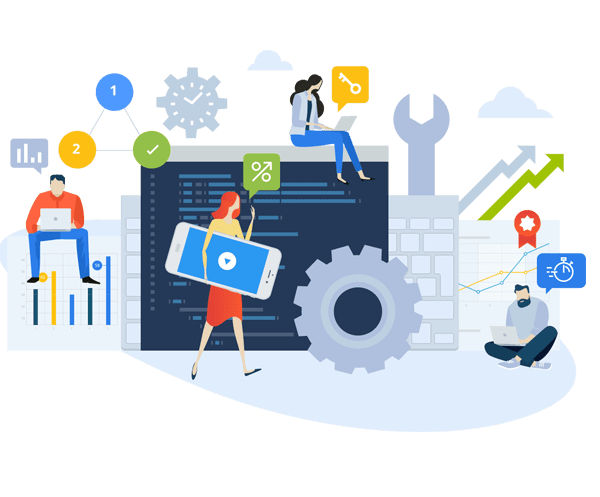 A content management system (CMS) is a computer application that designed to support the management of the content of Web pages. Web content includes text and embedded graphics, photos, video, audio, maps, and code etc. that displays content or interacts with the user. CMS allow users with little knowledge of web programming languages to add, modify and remove content from a Web site without the help of a webmaster.
Easy To Manage
Easily to change content & Graphics
Time Saving
Features to save time & effort.
SEO Friendly
Easy for search engines to crawl.
Zero Dependency
No need to depend on developers.